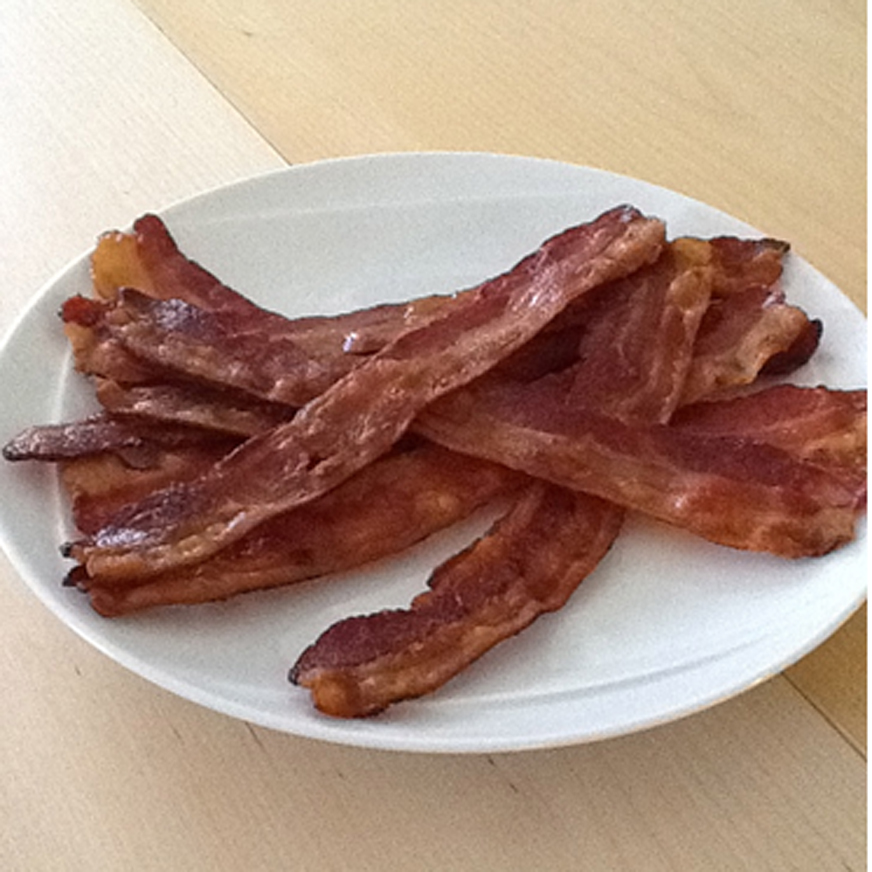 We all love bacon but hate the mess. Here is how you can keep the kitchen clean, and get flat crispy bacon every time.
I have found that the best way to cook bacon takes very little effort. You can achieve a perfect result in just 4 steps.
1 – Line a jelly roll pan, (a cookie sheet with edges) with foil. The foil is not necessary but helps with the easy clean up. If you like to scrub bacon fat for fun you can skip this step.
2 – Remove the bacon from the package and place it flat on the pan.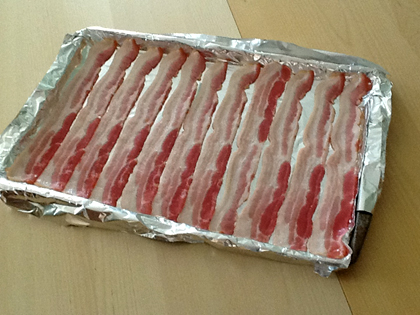 3 – Bake in a 400-degree oven for 10-12 minutes until the edges slightly crisp and melted grease is colleting in the pan.  Remove from the oven and pour off the grease into a coffee mug to discard later, flip the bacon over.
4 – Continue baking for 5-10 min longer until your desired level of crispiness is reached. Baking times will depend on how thick you bacon is so keep on eye on it.
5 – When it is crispy how you like it remove from pan, drain off grease again and cool bacon on paper towels. Enjoy!