Choose your menu wisely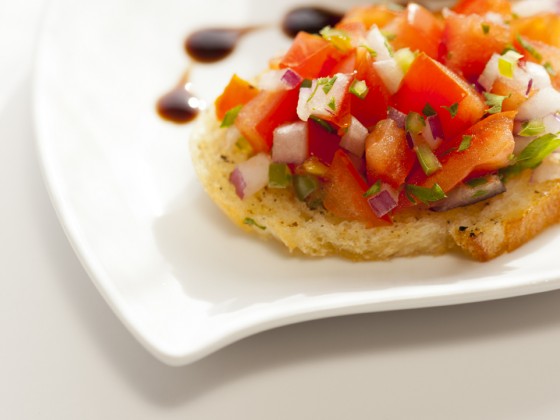 Keep in mind how much last-minute preparation is required; slicing, mixing, assembling and garnishing all take time. You will want to have all the food ready at once, so be sure to plan accordingly – choosing mostly make-ahead items and leaving only a few last-minute preparation items. This is the number one downfall of most unorganized buffets and the cause of most stressed-out hosts.
Inexpensive and easy first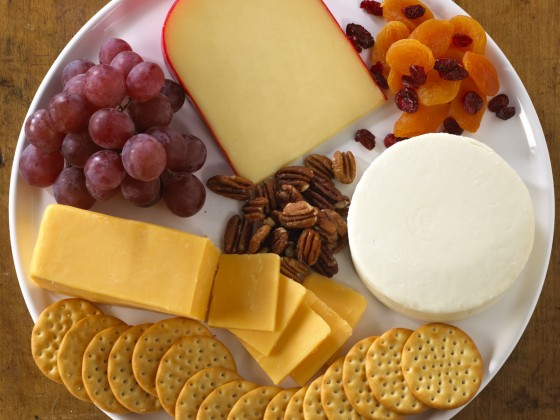 If you have very labor-intensive items that you may have only made a few of, or something that is more expensive, that you don't want people to overload on, place it further down on the buffet line. Place easy bulk items like salads, veggies, fruits or dips and spreads first. Most people will load their plates with these items, taking less of what is further down the line.
Choose appropriate plates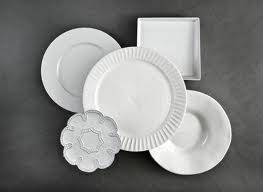 Choose plates that are sturdy enough to hold the food you are serving. Guests will feel bad if they drop food on your floor and you will have stains to clean up. Also, the size of the plates matters; use dinner plates if you are serving a full dinner; however, for most buffets, mid-size luncheon and desserts plates work best. We eat with our eyes first; so most people will inherently fill the entire plate with food, even if they are not that hungry. Smaller plates cut down on over-eating and extra waste.
Use a variety of serving plates and platters to make the food shine
White plates go with everything, but try using solid-colored plates if you are serving mostly white or brown foods. Stay away from plates that are too heavily patterned as food tends to get lost on these.
Add a pop of color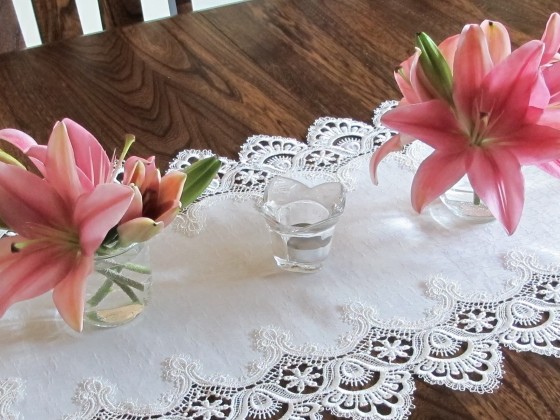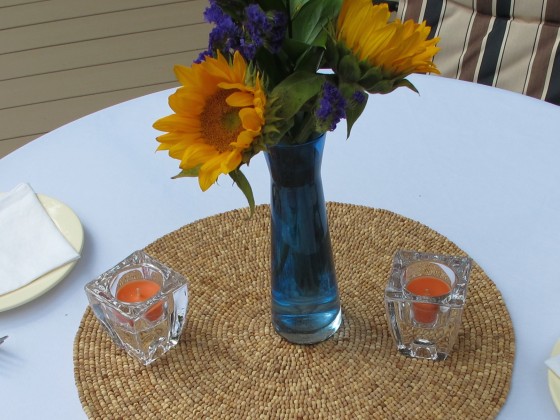 A floral centerpiece, a few small flower buds, or greens like seeded eucalyptus, Italian ruckus or holly on the table and around the plates add instant appeal. Be sure not to put anything non-edible on any of the plates to avoid confusion. You can also add color with a tablecloth, napkins, runners, or even placemats.
Add height for interest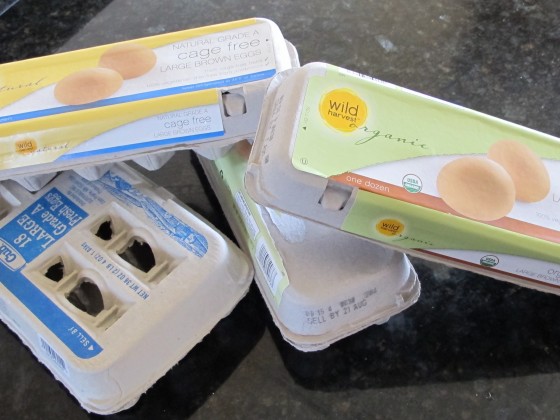 Footed platters and warming dishes are easy to add height; for regular platters, use egg carton risers. They are inexpensive, readily available and sturdy -just cover them with an extra napkin, or go to the fabric store and get some remints that match your event. Be sure to test each platter if you have it on risers to make sure it is sturdy with people grabbing food off of it. Leave large or delicate items on the table. Not everything has to be lifted; just raise one to three items to add visual interest for the table.
Choose appropriate serving utensils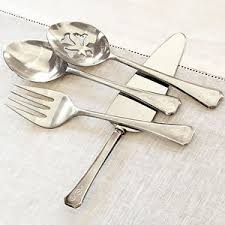 Guests will most likely only be using one hand to grab food, balancing their plate and maybe a bag, a beverage or helping a child at the same time. Make sure the food is easily accessible and each item has appropriate, easy-to-use serving utensils. If things are messy or have sauce, put these near guests so they are easy to reach. You may consider a spoon rest, so messy utensils don't get left on your linens.
Label your food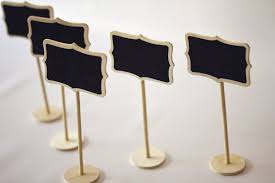 These can be cute and colorful to tie into a theme or just simple paper labels. Labeling items takes the guesswork out, helps the line move faster, and makes guests feel comfortable knowing what they are eating. This will help avoid unpleasant faces if someone hates goat cheese or is allergic to nuts or seafood.