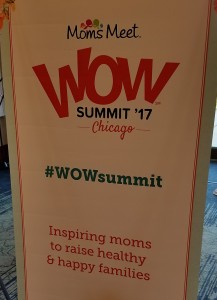 I hope you had a chance to check out last week's post that highlighted non toxic skincare and sunscreen at reasonable prices, my new favorite food supplement, the best store bought broth and so much more. Here is the continuation of a few favorite healthy things from the Moms Meet Wow Summit. These are products and resources that help make my life more enjoyable and I hope they will do that same for you and your family. See below as most have additional holiday savings and specials right now.
Note that the comments below are my personal view of these recourses. I have tasted, tried and used almost all of them, the ones that I have little experience with are noted but I still highlight them as I plan to use them and through my research I believe that these are high quality, beneficial and safe products. Some of these items I do have affiliate relationships with meaning if you decide to like and use their product just as I am I will receive a small compensation for introducing you to the product. Note that this is not with every products and I only share products I currently use and truly believe in. It is my goal to live a happy healthy lifestyle and support you in doing the same. I believe these products make that a little easier to do. Enjoy!
Bug Protector
Ok so now is not the time for bugs so I will revisit this product next summer but I am super excited to try it. Living in Minnesota the land of over 10,000 lakes and 1 million mosquitoes. I swear the ones in my back yard are the size of small birds. I have tried so many natural bug repellents and granted I think I am more sensitive than most. The bugs seem to love my blood. I have yet to find anything that actually works that will deter the bugs and not kill me in the process. Anyways, I met Beth and Steph from Iowa and they gave me renewed hope and a sample of their Bug Protector to try. I will report back with hopefully successful findings.
Bug Protector is a blend of lemongrass, geranium, peppermint and cinnamon oils infused to make a pleasing scent to humans but a foul one to bugs. What makes this product unique when it comes to performance is vanillin. Unfamiliar to most, the vanillin compound, when used in place of the vanilla fragrance, improves the effectiveness and protection time of plant-based topical repellents.
Bug Protector is also a Certified B Corporation®, as they have been recognized by the nonprofit organization B Lab for meeting the highest standards of transparency, accountability, and social and environmental performance also. LEED-certified facility, which demonstrates that we value and are committed to maintaining sustainable and responsible business practices. Learn more and see products here.
Foodie Fuel
I don't know about you but I love a good snack, sweet, salty, crunchy there is a reason we crave foods like these. I am just like you. We all want snacks. I am constantly on the look out for healthier for you options. I was thrilled to meet Eloise one of the creators for Foodie Fuel and hear her story about her similar quest to feed her growing family quality foods. I often make my own snacks but sometimes I need a quick grab and go option when out and about or a shelf stable one when we are traveling.
"Foodie Fuel Snacks have been voted the number one healthy grab-and-go snack on the market today and are not only delicious, but are also USDA certified organic, gluten-free, non-GMO, vegan, and paleo friendly. The crunchy-yet-chewy bite-sized snack squares are packed with raw energy and a hint of sweetness to satisfy cravings any time of day—and for whatever adventure awaits you."
They truly are delicious and come in amazing flavors like Butter Toffee, Coconut Vanilla, Swiss Chocolate and my personal favorite Cinnamon Ginger. Yes, I have tried them all and they are all uniquely different and delicious. The ingredients are carefully selected to provide quality nutrition and sustained energy rather than a sugar crash. I feel good eating them and even provide them to my toddler for a treat. Made with read nuts and seeds sweetened only with natural coconut sugar, which is low glycemic, no artificial fillers, stabilizers or other junk. I highly recommend giving them a try. I was hoping to have a coupon for you to use but the marketing girl did not get back to me yet. When she does I will send it your way. Check out Foodie Fuel Snacks here.
Oral Essentials
I have always been interested and aware of chemicals in my food but I pretty new to research in our everyday cosmetics lines. I am finding they are just as frightening as what we are eating. It makes me sad that so much junk is accepted as "safe" and even marketed as "healthy" So just like I was excited to introduce you to Derma E, non-toxic skin care at an affordable price, last week.
I am just as excited to introduce you to Oral Essentials, A brand of way better for you dentistry products made with no chemicals and still quality results for your mouth. That means no alcohol, no dyes, no SLS, and no petroleum-based glycerin. The products are certified 100% non-toxic. They even have solutions to improve whitening, sensitivity, gum health, and dry mouth. So something for everyone oh even a great kids one too!
I am learning that just like our lotions and soaps that we use daily our toothpaste is just a cosmetic ingredient and most make our mouths feel clean but also introduce us to unnecessary and sometimes damaging chemicals.
"Oral Essentials was formulated by an internationally recognized and award-winning cosmetic dentist and periodontist. Together, they recognized that most people have no idea what's in the products they use each and every day. So they set out to educate the world by empowering people to make better choices about their oral care. Through clinically tested research, they pioneered a new line of products that clean your mouth and brighten your smile as well as any name brand product, without all the harmful side effects. It's everything you need and nothing you don't."
Use code (holidaysmile10) to get 15% savings on any order though the month of December.
Bob's Red Mill
I have used Bob's Red Mill Products for years especially now they we are gluten free we love their oats and quinoa flour too. I had this chance to meet Sarena and Cassidy who share more with me about the mission of the employee owned company and Bob and his wife Charlee who started the company in the mid '60s stay true to old fashion traditional of making wholesome quality foods.
EZPZ (this company was not at the Wow Summit but they are still one of my top favorites and want to share it with you)
Ezpz mats are still one of our favorites at home. We have used them ever since my son started eating and actually find ourselves using them less now that he is two. I think simply because he has learned how to behave at the table and we don't toss our food or dishes anymore. I love EZPZ mats for a few reasons mainly because the backing easily suctions to the table so they don't move, slide, spil or get tossed on the floor. They are fun designs that are easy for a child to scoop food out of and the divided sections are portion controlled so I know that I am giving my child an appropriate amount of food for his age. Oh and they are also dishwasher safe, I hate washing dishes. I also really like the mini travel mat when out of town that comes with its clean carry case as well. These products are truly fun, practical and oh so very useful. For older children they also have activity mats, which I think would be great particularly if you have a child that likes to play with small pieces like beads. Anyways, they work, we love them give it a try and see if it makes your life easier too. They have two holiday promotions going on right now one for a FREE BIB with any ezpz Mat or bowl purchase! ONLY while supplies last!
* Bib must be in cart to redeem & min. $18.49 Mat/Bowl purchase to qualify
Promocode: SILLYBIB
or get 20% off any ezpz product
Promocode: EZPZFUN20
Valid Through: January 1, 2018
There are more great healthy things. I hope you find something beneficial for you and your families health. If you want more check out the previous post with items such as skincare and sunscreen at reasonable prices, my new favorite food supplement, the best store bought broth, most have additional holiday savings and promotions going on now to try a few items out and live a happy healthier life.
Do you have a favorite healthy product or resource we should know about? If so please share it in the comments below.