They are finally here! I am so excited after much research and restructuring the new cooking class series are finally up, ready to serve you and your friends. Based on feedback from clients the new class structure is designed to give you the maximum amount of success in the least amount of time. Each class series includes a Confident Cook Pre Assessment Bonus where you discover what best support your cooking lifestyle and helps you get what you really need in the kitchen to achieve your goals. Each class series contains three hands on classes in the topic of interest. Why 3 you ask? I want you to get sustainable results not just learn a new recipe. Three classes is an ideal starting point for you to have enough exposure, resources and guidance to have success when on your own. One class will get you inspired and interested but it's just not enough for continued result that work in your current lifestyle. I am not interested in having you well eat for a day. I help you live the life you always imagined creating the food and parties you dream of a reality.
I am currently really excited about the Dinner Made Easy cooking class series because this is how I personally make my busy life work. I am committed to family meals and only eating quality foods. With work, family needs and hungry toddler I physically can't cook every night. This series shares the secrets of how I make quality family mealtime a reality and how we can have braised duck and roasted vegetables or pecan crusted chicken and spinach salad on the table in less than 10 minutes on a Tuesday night.
The Simply Delicious  cooking class series is also a go to for me as once you learn the proper techniques to searing and making simple sauces delicious dinners are easy to come by. The soups class in this series keeps something on hand for quick lunches and dinner at all times and it is an easy way for me to clean out the fridge, never letting produce go to waste.
The soft spot in my heart is thrilled to offer this completely new series that was beta tested last summer with an amazing group of moms. The New Parent Care series has created life-changing results for the soon-to-be and new mom. You need more than just childbirth classes and a few freezer meals to easily welcome a baby into your family. It requires a whole new way of simplifying cooking and making it work for your schedule. During this time your health is so important and you are setting the groundwork for a lifetime of healthy adventurous eating for your children. I am truly in love with this new offering and thrilled to support families in creating healthy habits for a lifetime.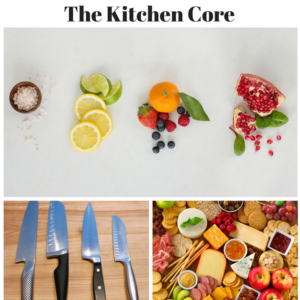 Take a look at all cooking class offerings here. Not sure which one is right for you contact me for a FREE phone session to help figure out what will get you on the right track to success in the kitchen fastest.