Want to impress a special someone? Want to indulge in something rich, smooth and chocolate? This is the cake for you. Don't worry if you are limiting wheat – this flourless chocolate cake is 100% gluten free. It gets its lift from the eggs so everyone can indulge in this cake.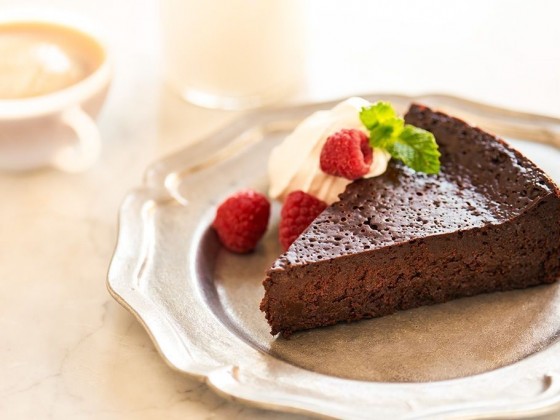 After testing several different recipes and techniques of whipping eggs and using water baths to bake in I developed this easy no fuss version that gives you plenty of time to relax and enjoy rather than worry if it will turn out. You will love this easy flourless chocolate cake for any occasion. Make it your own by adding a garnish of fresh fruits, candied orange peel, or toasted nuts.  Make it look restaurant quality with raspberry dessert sauce or add your favorite extract like almond, orange or peppermint for a unique twist. Don't worry about leftover, this rich flourless chocolate cake also freezes really well.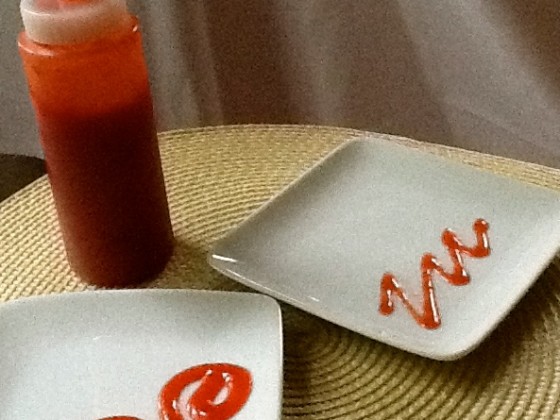 16 ounces bittersweet chocolate, coarse chopped (8 oz milk and 8 oz dark chocolate will work too just remember the darker the chocolate the less sweet it will be)
1 cup unsalted butter
6 eggs
1/2 cup white sugar
1/2 cup water
1/4 teaspoon salt (omit salt if using salted butter)
½ teaspoon pure vanilla or almond extract
Directions
Preheat oven to 300 degrees F (150 degrees C). Grease one 10-inch round spring form pan for easy service. A 10-in round cake pan will work too and set aside.
In a microwavable glass bowl heat the chocolate and butter in 30 seconds at a time stirring in-between just until melted and smooth.
Set chocolate aside and allow to cool slightly.
In the bowl of an electric mixer combine eggs, sugar, water, optional salt and the extract. Beat on medium high speed for 3 minutes until light and fluffy, pale yellow in color.
Add slightly cooled chocolate mixture and mix on medium speed for an additional 2 minutes. Pour into the prepared pan.
Bake in preheated oven for 45 minutes. The (center will still look wet) chill cake over night in pan. (To unmold a non spring form pan dip bottom of cake pan in hot water for 10 second and invert onto a serving plate.)
Garnish with whipped cream, ice cream, fresh berries, mint or a simple dusting of powder sugar.
Serves 10-12.
To freeze cool completely. Carefully warm in wax paper first, then heavy foil to keep it fresh. Freeze for up to 2 months. Thaw overnight in the refrigerator or at room temperature until easy to cut and serve.
What's your go to dessert? I would love to hear your comments below.
Enjoy,
Rachel