I am a person that loves to have people around, but the planning and preparation tend to make me very anxious, there are just so many things to worry about. Catering gets expensive but doing everything myself can be overwhelming.
I really wanted to give my daughter one day to acknowledge the truly special person she is, and the opportunity to gather her friends and the families that have supported her through the years. My anxieties about the event felt paralyzing and I needed help to get me to move through those anxieties and channel my energy in a positive direction.
The greatest gift Rachel gave me for this event was the ability to relax. Her sense of confidence and positive attitude helped me gain a new perspective. To be honest, I was a little anxious right up until the party started. Once the party was underway, I found that I had time to visit with the guests and enjoy the event with them.
While we received many compliments regarding the decor and the food, one of the compliments that perhaps made Danyelle feel the best was a guest who most genuinely commented to Danyelle, "Your party is so elegant, it reflects you perfectly!"
Rachel helped guide me to use the time wisely leading up to the event. The organization made it simple to pull off the party as a success with no regrets. Rachel assisted me in creating confidence in the food selections, and her attitude about the gift of hosting, helped me block out my own insecurities.
I gained a new outlook on the whole idea of gathering friends and family to share food. I feel motivated to offer foods that will nourish our bodies to remain healthy. There is joy in gathering friends and family to share a meal — regardless of how simple or elaborate. It would be unfortunate to pass on social experiences (for myself and also for my children) simply because of my own insecurities around selecting and preparing food.
I felt supported at every turn, and when my mind was overwhelmed with options Rachel sweetly guided my efforts to keep me focused. It was an honor for me to work with her. She is extremely patient in explaining cooking techniques and teaching me new skills – I actually enjoy chopping vegetables, mincing my own garlic, and so on — THANK YOU!
Sandy Steichen, Stillwater MN
Sandy Steichen, Stillwater MN
"What a fun evening we had together, Rachel transformed a recipe that I like as a side dish and gave 3 new unique ways to use it as an appetizer, breakfast item and main dish.  Her knowledge about food, preparation and presentation helped me take my cooking to the next level. I love the compliments I get on my cooking."

Louise Griffith St. Louis Park, MN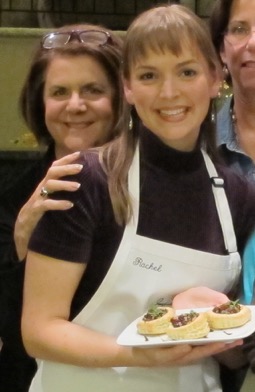 Louise Griffith St. Louis Park, MN
Rachel creates simple, and elegant possibilities for everyone at any level.
Natashia V.,
Buffalo, MN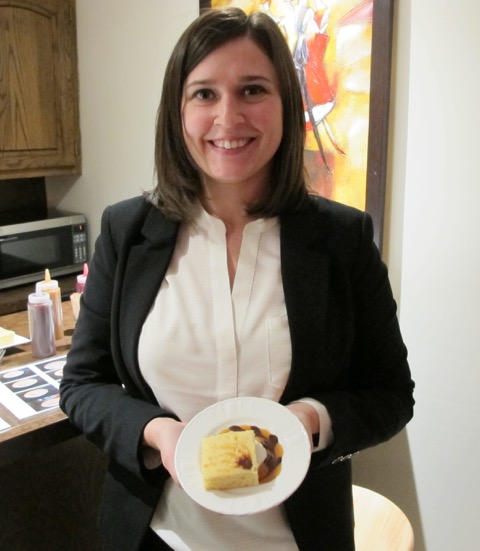 Natashia V.
Passion. Expertise. High-Energy. Fun. Amazing Cook! Those are a few things that come to mind. She has the uncanny ability to take a complex topic and break it down to a simple, practical level AND get you excited to DO it! I have taken her tips back to the kitchen many times. She is incredible! I highly recommend her services.
Dan Rollins
Video Producer & Voiceover Artist, Burnsville, MN
Dan Rollins
Spending the day working with Rachel, her passion for her business immediately stood out. With extreme creativity, a knack for all things kitchen related, Rachel is a pleasure to work with; exuding a serenity and embodiment of all others working with her, she knows how to make you feel good in the kitchen while creating amazing results.
Jodi Peltier
Chinese Medicine Specialist, Minneapolis, MN
Jodi Peltier
Rachel's class provided valuable tips and tools for entertaining that anyone can use!
Dara B.,
Minneapolis, MN
Dara B.
The class gave me confidence to create something that I would have never attempted before.
Heather N.,
Burnsville, MN
Heather N.
Her class helped me be more confident and creative. I can't wait to play with what I learned at home. Thank you!
Amy Z.,
Stillwater, MN
Amy Z.
I had a great time at the "knives" classes and I learned many new things – far exceeded my expectations – great job!
Marie Przynski Minneapolis, MN
Marie Przynski
A class that demystifies simple entertaining.
Jennifer A.,
Eden Prairie, MN
Jennifer A.
"I am having so much fun cooking!  This weekend I made my own breadcrumbs, roasted a chicken and made a ton of meatballs!  These classes were one of the best things I have done in years.  You have taught me so much to save time and money and have healthier food more readily available.  My friends thank you too as I've made lots of stuff to share."  
Angela F, Minneapolis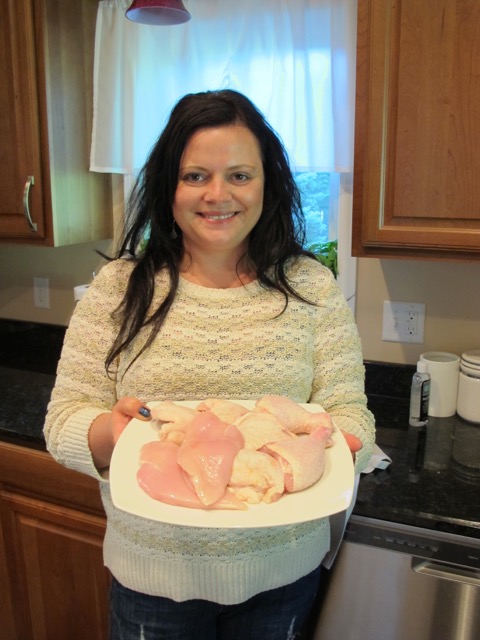 Angela F, Minneapolis
"Before I started working with Rachel I was too exhausted to cook, and found it difficult to plan ahead now I have lots of options in the freezer, and a great pantry that is set up and actually workable for me and my family. I feel confident that I always have options for home cooked meals and can move away from buying processed foods. By far, the best thing about working with Rachel is the creative inspiration she encourages that enlivens the process of managing a pantry, entertaining, and getting dinner on the table."
Stephanie M, Vadnais Heights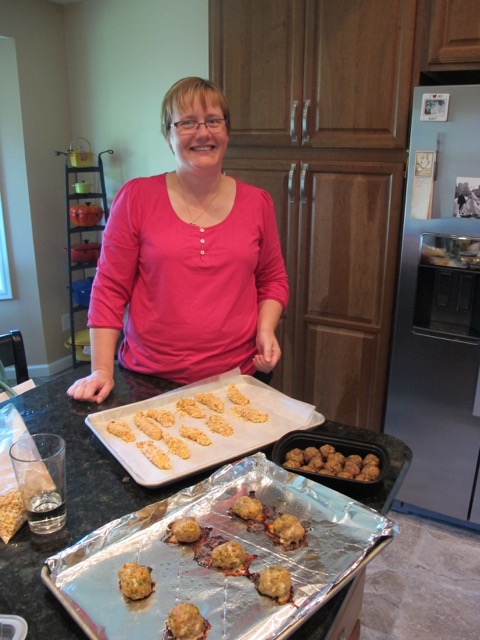 Stephanie M, Vadnais Heights
"After working with Rachel I have the confidence to just reach in and pull dinner together.  In addition I was unable to get my cheese sauces to work  before they always ended up separating.  I learned how to make a perfect cheese sauce for homemade Mac and Cheese the Results: husband said "outstanding" son said he likes it better than the box, I feel great!" 
Rebecca M, Bloomington MN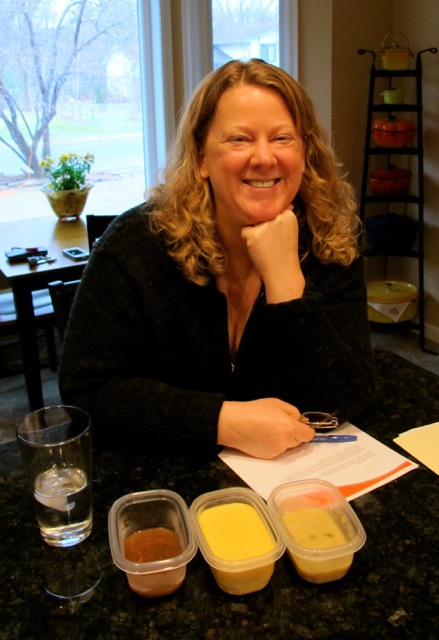 Rebecca M, Bloomington MN
Video Testimonials
Betty
Amy
Jeff
Georgine
Ron
Sam
Louise