Want to get dinner on the table quickly?
Would you like to eat healthier?
Want to spend less time and money?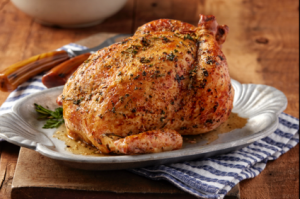 Eat Well for Less
Saturday, April 14th, 2018
1 pm
Mingle LLC
12955 Highway 55
Plymouth, MN  55441


Join us in the beautifully designed Mingle showroom kitchen for this unique cooking experience where you will learn how to turn two chickens into multiple complete meals with a variety of seasoning options. This class focuses on doing more with less and being efficient with your time, money and ingredients allowing you to put quality meals on your table easily.
Learn how to:
Create a homemade chicken stock.
Cut up a whole chicken and utilize all of it for quick healthy meals.
Prepare homemade chicken vegetable soup.
Create three different seasoning options to accomplish unique flavors for cooking chicken.
Cook and present chicken for a variety of different meal options.
Utilize all of your ingredients to avoid losing money and/or wasting food.
Make 8+ different meals using all organic ingredients for under $50.
$29.95