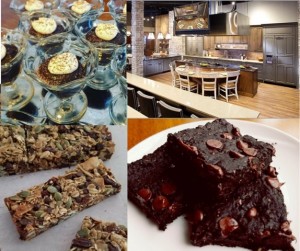 Guilt Free Treats
Saturday, Feb 24, 2018
1 pm
Mingle LLC
12955 Highway 55
Plymouth, MN  55441

Come indulge your sweet tooth without the guilt. Experience healthier versions of popular sweets that make you feel good rather than weigh you down. Whether you are looking to satisfy that craving for snacks on the go or entertain a crowd, you will always have something that everyone can enjoy. These recipes feature gluten-free options using real, wholesome ingredients to support you in creating a healthier lifestyle.
Learn how to:
Make treats like double chocolate brownies and monster granola bars with wholesome ingredients.
Save money while eating better.
Package treats for easy entertaining use and on the go snacks.
Treat yourself to indulgences without ruining your day.
$29.95