Being a new parent is wonderful but also really challenging.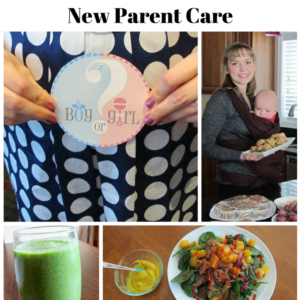 The New Parent Care series focuses on giving you support to have quality food when you are exhausted and busy caring for a baby. Remember, it's not just about the baby. If you are hungry you are even more susceptible to fatigue.  Learn techniques to adapt your cooking style to work around your baby's needs, creating meals the whole family can enjoy while providing the nutrition you need to function well. (Babies 6 months and younger are welcome to attend these sessions as well.)
The New Parent Care Classes include:
Power Foods for New Mothers
Take care of yourself so you can care for baby
Eat well and maintain energy. Learn what to have on hand and how to have quality food easily accessible when you most need it.
Ideas for simple snacks and one-handed meals that will support you and baby
Learn techniques to always have food available, no cooking required
Understand what foods may help increase milk production and how to incorporate them into your diet
Baby-Friendly Cooking
Cooking with a baby around
Adjusting to life with a new little one can be quite hectic, and often times cooking can get thrown to the back burner. This class will teach you how to fit cooking in your new lifestyle, adapting to your baby's schedule so that you can still eat healthy, home-cooked meals regardless of life's changes.
Learn how to break down recipes into workable stages
Know how to spot a bad recipe so you are not wasting your time, money and energy
Discover techniques to finishing the meal with a child in hand
Bonus Segment: Make a homemade quiche that fits a variety of needs and tastes
Baby Food Basics
Meals the whole family can enjoy
Learn how to make homemade baby food and adapt your meals into baby-friendly versions. Learn how to adapt mealtime options so mom, dad, older siblings and baby can enjoy the same meal.
Introduce your baby to a wide variety of unique and nutritious foods
Learn how to make your own baby food (and save money while you're at it!)
Understand best practices for storing, thawing and heating baby food
Make meals the whole family can enjoy – you don't have to cook separate meals for 1 dinner