Thanksgiving Guide: How to Plan the Perfect Meal
Step 2 Continued: Planning the Thanksgiving Menu (Dessert and After Party)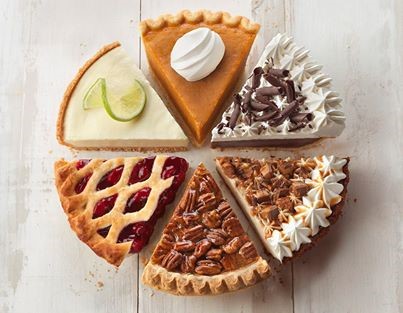 (Thanksgiving Pies)
No dinner party is complete without dessert. For Thanksgiving, dessert is typically pies. I think dessert is the easiest course as all of this can be made in advance. By using my R.S.V.P. cards guests chose exactly what they wanted, taking the guess work out. Guests chose the Apple, Pumpkin and Pecan pies as favorites. I had 2 gluten free guests and I don't make gluten free piecrusts so I made one of each pie and a cheesecake with gluten free pecan crust so everyone had something. Just in case, I purchased a few pretty gluten free cookies and put them by the coffee for all to enjoy.
The After Party
Also, I am never the one to kick guests out, and I had a few family members staying the night. So, as guests lingered and mingled after dessert, the dinner drinks were still being poured. It is never wise to have people drinking without something to munch on. This is when you can go back to your appetizers. I combined the remaining pieces from the cheese and sausage trays and served that again with the popcorn as savory snacks for my guests who were still enjoying an after dinner beverage. This cleared out any leftovers I would have had and provided a satisfying evening snack.
To find more tips and success secrets to planning a Thanksgiving Menu, check out the Dinner and Appetizer posts.
Apple Pie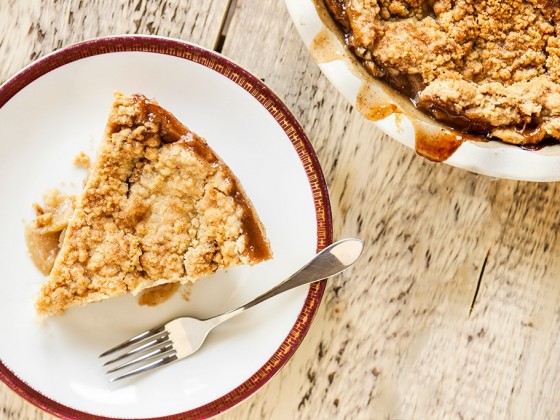 You can find the recipe here.
Pumpkin Pie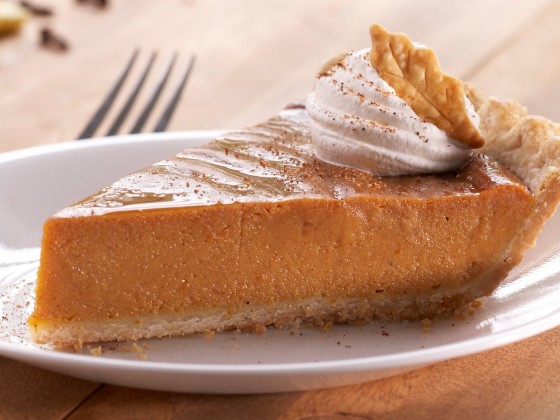 Filling:
¾ cup natural maple syrup
1 tbsp cornstarch
2 tsp cinnamon
1 tsp nutmeg
1 tsp ground ginger
1 15 on can solid pack pumpkin
¾ cup whipping cream
¼ cup sour cream
3 large eggs
Using a whisk, mix the first 5 ingredients in a medium-large bowl until no lumps remain. Blend in the remaining ingredients until well combined. Pour the mixture into 9 inch piecrust and bake it at 350 degrees for 45-55 min until filling is set and no longer jiggles.
Crust: Makes 3 9 inch pie crusts. Extras can be frozen, or you can use pre-made crusts as well.
3 cups flour
¾ cup sugar
½ tsp salt
1 cup lard (or shortening if your prefer) cut into 1 in cubes
7-9 tbsp cold water
Combine the flour, sugar and salt in a large bowl. Cut lard into the flour mixture using a pastry blender until it resembles a course meal. Slowly add the cold water a few tablespoon at the time, mixing until dough comes together. Remove the mixture from the bowl and knead it slightly on a floured surface to make the dough smooth. Divide dough into 3 equal sections. Roll it out on a floured surface to make pies or wrap and freeze for future use.
Pecan Pie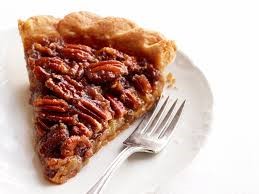 3 eggs
1 cup brown sugar
1 cup corn syrup
1/2 stick (1/4 cup./ 4 tablespoons)butter, melted
1 teaspoon vanilla extract
1 1/2 cups pecans coarsely chopped
1 (9 inch) unbaked pie shell
Preheat oven to 350 degrees F Place pie shell in a 9 inch pie pan.
In a medium bowl, combine eggs, brown sugar, corn syrup, butter and vanilla, mix well. Fold in pecans. Pour mixture into pie shell. Bake for 50 to 60 minutes; knife inserted in center of pie comes out clean.
Easy Cheese Cake with Gluten Free Pecan Crust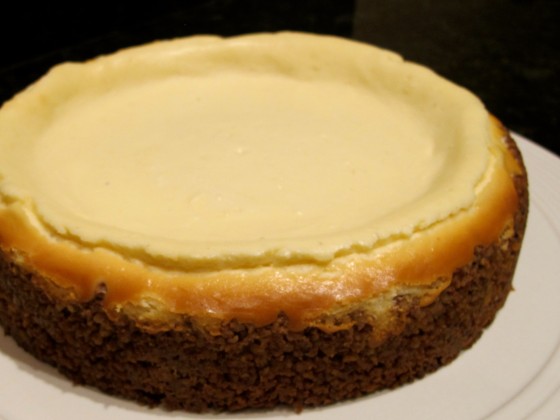 Pecan Crust:
2 ½ cup pecans
¼ cup sugar
4 tablespoons butter, melted
¼ teaspoon cinnamon
1/8 teaspoon nutmeg
In a food processor combine all the ingredients until it resembles course ground crumbles. Press the crust evenly into bottom and 1 inch up the side of a 10 in spring form pan. Chill it for 15 minutes in the freeze while you are preparing the filling.
Cheesecake Filling:
3 (8 ounce) packaged cream cheese, softened
1 cup sugar
1 cup sour cream
1 tablespoon vanilla
3 eggs
Beat together the cream cheese, sugar, sour cream and vanilla until smooth. Scrape the side of the bowl and add eggs one at a time, mixing until fluffy. Pour the mixture into the prepared crust. Bake it at 325 for 1 hour or until the center is almost set. Cool it for 1 hour on a wire rack. Then put it to the fridge for 3 hours or overnight for easy slicing when serving.
Drizzle the cheese cake with melted peanut butter, chocolate or caramel sauce.
Here is the first part of Thanksgiving Guide: How to Plan the Perfect Meal
Step 2: Planning The Thanksgiving Menu (Dinner)
Step 2 Continued: Planning The Thanksgiving Menu (Appetizers)
Step 2 Continued: Planning The Thanksgiving Menu (Dessert and the After Party)
Step 3: Preparing In Advance: Thanksgiving Timeline (Next Week)