Summer is not over yet, there is still plenty of sunshine to enjoy a few more tasty barbecues. With a new baby at home we taking advantage of the nice weather and easy meals on the grill. Even since my son started to like ketchup I began experimenting and creating simple tasty homemade condiments without all the junk. My family likes sauces so I try to give them the very best.
Next time you grill out try your hand at making your own barbecue sauce. Skip all the extra sugar, preservatives and gums it's super simple to make homemade barbecue sauce.
Simple Smokey Homemade Barbecue Sauce
1 28oz can, 21/2 cups tomato puree or crushed tomatoes
½ cup honey
¼ cup white vinegar
1 tablespoon garlic powder
1 tablespoon onion powder
1 tablespoon paprika
2 tablespoons tomato paste
2 tablespoons coconut aminos
2 tablespoons soy sauce
2 tablespoons Dijon mustard
½ teaspoon salt
½ teaspoon pepper
1 teaspoon natural liquid smoke
½ teaspoon chili powder or cayenne pepper optional for extra heat
Place all ingredients in a deep saucepan over medium-high heat and whisk to combine. Bring to a boil, reduce heat and simmer for about 30 minutes until sauce has thickened and reduced almost by half.
If using crushed tomatoes allow to cool and blend until smooth.
Note, do not put hot liquids in a traditional blender or it may explode.
Store in airtight glass container for best results and refrigerator for later use.
Makes about 4 cups, this sauce can also easily be doubled and frozen. To use thaw overnight in refrigerator.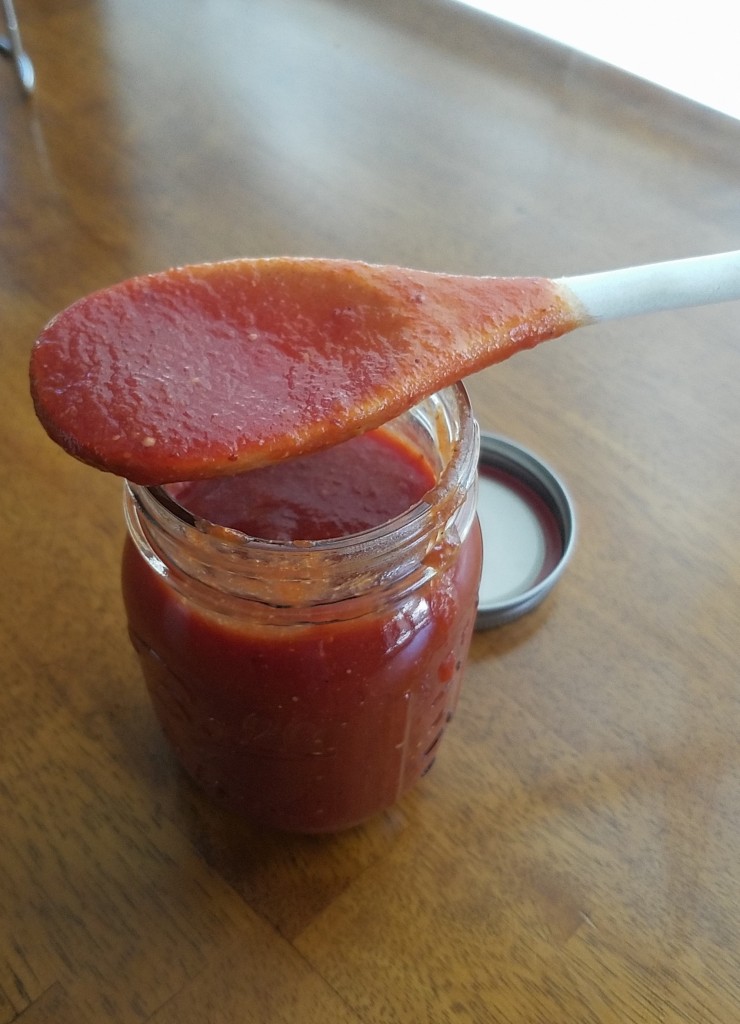 Looking for more like this? Check out Homemade Ketchup and A Simple Guide to Making Mustard Here.