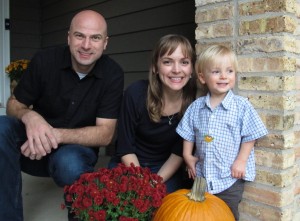 Happy Thanksgiving! I hope you and your family enjoyed a wonderful holiday. As the shopping flurry begins and I continue to talk with more and more people this year about all the "to do's" I feel now is the prefect time for a reminder to do less. For some reason our society seems to think that being busy is good. Often we view it as a sign of being productive, active and successful. Now I agree with taking action and getting things done but this year I am making a conscious effort to do less and so far I have never been happier.
By doing less and really thinking about what I am saying yes to before I commit. I have the time for what matters to me. For all the things I really want to do this this time of year. For me that is only working with my vary favorite clients, doing more yoga, more family time by the fire and creating new traditions that work for the way we as an immediate family want to share in holidays together. I know over the years this will continue to change and shift as our family grows. Right now I find by being flexible and setting a clear idea of what the holidays look like for my immediate family everything else just seems to fall into place.
Here are a few suggestions for creating the holiday you really want.
Know what you want: Only once you clearly know what you want can you have the ability to create it. Do more of what you love and get rid of everything else. Ask yourself what would my ideal holiday look, and feel like? Who would be there? Who would not be there? What food would you eat and activities would you participate or not participate in?
Have a plan: Once you know what you want make a plan for it to happen. What day, what time and with whom? I know planning takes a little up front work and sometimes coordination with others but over and over again the investment up front always pays off in the end when things run smoothly and everyone gets to do what they want. By planning ahead you set activities into your schedule. If it gets too full look to see what is important and gets to stay and what gets taken off.
Advance planning makes it easy to fit in what you want with enough time to relax in-between. People know what to expect and it reduces chances for additional stress and anxiety.
Be Aware of the Grinch: Yes, typically everyone has at least one person in his or her life that is the unfortunate Grinch. Something happened to them that makes them difficult to work with or they are just plain unhappy or rude about everything you do. Know that this has nothing to do with you. It is truly impossible to make everyone happy so do yourself and favor and stop trying. Learn to expect that at some point this person or persons may show up for you it may be different each year. Be prepared for this so it does not upset you. Listen to them, hear what they have to say without getting upset and then move on to the people and activates that fill you up. Surround yourself with support, be kind and let it go. It is not your responsibility to make this person happy but to make yourself happy, I know it may sound a little selfish but the only person you truly have control over is yourself. So choose to make yourself happy and don't let anyone else make you feel differently.
I truly hope you and your family continue to have a very happy and blessed holiday season.
Much love and joy,
Rachel
What are you favorite tips for reducing stress this time of year?