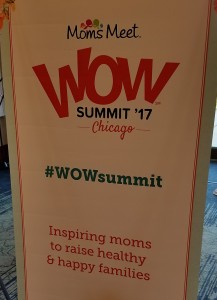 Ok so I am a little behind in writing this as the Moms Meet Wow Summit was in October but it's my busiest time of year and better late than never right. Regardless there is never a bad time to share wonderful useful products and resources. I have been to many "healthy expos" is the past and typically leave depressed at the clever marketing that is making truly wholesome products even harder to find and more confusing to navigate this world of "health" I must say I was pleasantly surprised the amount of truly wonderful healthy things these vendors had to offer. So as it is December here are a few of my favorite things that make my life more enjoyable and I hope will do that same for you and your family. See below as most have additional holiday savings and specials right now. Enjoy!
Note that the comments below are my personal view of these recourses. I have tasted, tried and used almost all of them, the ones that I have little experience with are noted but I still highlight them as I plan to use them and through my research I believe that these are high quality, beneficial and safe products. Some of these items I do have affiliate relationships with meaning if you decide to like and use their product just as I am I will receive a small compensation for introducing you to the product. Note that this is not with every products and I only share products I currently use and truly believe in. It is my goal to live a happy healthy lifestyle and support you in doing the same. I believe these products make that a little easier to do. Enjoy!
Good Culture
This is by far my favorite cottage cheese. For those who love it look no further. I used to have a really hard time shopping for cottage cheese as so many contain thickeners and stabilizers that I just don't want in my food. Yes, even many organic brands still contained ingredients like xanthium and gar gum this may not bother you but I try to keep my food as clean as possible. Then I found Good Culture and I loved it ever before I met Laura and learned more about their company and mission to create high quality, sustainable products.
"Good culture delivers high protein, organic and non-gmo ingredients, grass-fed milk from respected cows that roam free on sustainable family farms, live and active cultures (our tummies thank us daily), no additives (stabilizers, thickeners, artificial preservatives, gross) and unique sweet and savory varieties that taste amazing. We made cottage cheese, but better"
This statement is true to the core. It is rich creamy and oh so satisfying. Now my personal favorite is the classis unflavored but for those who have a sweet tooth or want a healthy treat they also make some amazing favors like strawberry chia, pineapple and blueberry acai chia. Best part they just launched a new "natural" line which is all the same good stuff just not made with organic ingredients so it is slightly less expensive making is easier for you enjoy quality without fillers at a lower price point. You can print coupons here and find a store near you here.
Derma E
This is a new company for me and I am so excited to be introduced to them. As you know I do loads of research on finding high quality foods and keeping chemicals to a minimum. Over the past year with my son having eczema I have been learning so much more about all the other chemicals we unknowing ingest through our cleansers, locations, skin care, shampoo, makeup ect. . . I was thrilled to speak with their marketing manager about their commitment to not only producing quality products for people but to do it in a way that is environmentally and ethically sound as well. Their products are good for you and the earth. When I asked about a hairspray she said they don't have one and won't make one until they can find a way to make one that dose not harm the environment in the process. I was impressed at their level of commitment to create a truly wholesome product.
"Since 1984 our passion for health, wellness and environmental sustainability has grown strong. We have high ethical standards and never compromise on skin health and safety. Our 100% vegan, cruelty-free formulas do not contain parabens, sodium lauryl sulfates, petrolatum, mineral oil, artificial colors, gluten, soy or GMOs."
So far I have used the scar gel on Alex as he is a rough and tumble toddler with great results and the tea tree oil for a safe cleanser. I just ordered hair and skin care to try out of and my favorite the baby sunscreen that actually rubs in easily! Moms this is a must get for next summer. You will be amazed. Best part it is all reasonably priced. I have spent hundreds of dollars on "better for you products" this line is amazing and at a price point you can continually afford. For example Non toxic Sun care 4 oz. bottle for 19.95 complete anti-ageing skin care sets for 41.40 and hair care 9.99 a bottle you can't beat safe beauty at this price. I am in love.
Free shipping on orders $25 or more!
Derma E. 100% Vegan. GMO Free. Cruelty Free.
Aneto
The best store bought broth. Many of you know I am a true believer in the cost savings and health benefits of homemade broth. Now I still do recommend you make your own as it is just so easy and inexpensive if you want to learn just let me know. However, if you must purchase a pre done variety this is by far the best store-bought product I have ever tasted. So good you could open the box and drink it cold you would still say it was good. Perfectly seasoned and made with actual chicken and real vegetables no fillers, MSG or sugars which are often found packaged goods. It's amazing , not cheap, but worth it if you want quality without making your own. Check out Aneto broths.
 Carlson Company, Olive your heart
Most of us have heard by now that olive oil and omega-3 fatty acids are good for the heart. Did you know that most conventional olive oils are not 100% pure olive oil but blends of lesser quality oils? You are not always getting what you pay for with unregulated brands. Being of Italian decent Olive oil is a staple in my kitchen, an ingredient I use almost daily. I am thrilled to introduce you to Carlson Company a family owned company that is committed to creating healthy families through quality products and tradition.
Their new product "Olive Your Heart" caught my eye with it's unique and cute name giving reference to its healthy qualities. Unlike most products now days which names are just part of clever marketing campaigns this one stands true. It is made from highly regulated premium Greek olive oil paired with sustainable, high-quality fish oil sourced from wild-caught fish off the coast of Norway. The oil is substantially sourced from deep, cold-water fish, which provide the beneficial omega-3s EPA and DHA good for promoting healthy brain function. The flavor is mild and smooth, making it easy to add heart healthy nutrients into your diet. Best part, it is more than just olive oil they also have flavors such as lemon, garlic and basil to add a unique twist to your everyday meals each selling for just $19.98 a bottle. See more and order yours here.
*Remember these are high quality cold pressed oils, they are best used in room temp or cold applications as heating them will destroy the quality and health benefits. For more on cooking with olive oil contact Rachel here.
Regular Girl
A delightful surprise, I must be honest I am always cautious of highly marketed products that make specific health claims. I often tell clients, "be aware of marketing you don't often see whole foods like apples and celery with health calms attached to them." At first glance this was not a product for me but after speaking with Mike and Scott I learned a lot about the long time history of this particular product and its well researched clinical studies to create quality products that also support health and family farmers. Ok so what is it? Simply put your newest best friend and favorite fiber supplement.
I know, fiber is not sexy but it is so essential to quality health. The National Institute of Diabetes and Digestive and Kidney Diseases research says that roughly 60 to 70 million people in the United States are affected by some type of digestive disease. This is about 1 in 5 people. Now most of us know we should eat well and include more fruits and vegetables in our diet. Fiber is good for us. However eating well consistently is hard and even myself who cooks on a daily bases and provides high quality home cooked meals for my family for almost every meal can still struggle to get enough daily fiber.
Regular Girl is a blend of prebiotic fiber and probiotics that help maintain a healthy digestive system. Prebiotics are food to help feed the probiotics, which are the good bacteria for your system to thieve. You need both in balance for optimal health. With this product you get what you need without any adverse side effects like gas or bloating.
"Regular Girl is 100% all natural. It contains Sunfiber (a plant based fiber) and B. lactis, and nothing else. No preservatives or additives. Regular Girl is certified Kosher, is vegetarian, Non-GMO Project Verified and 100% Gluten free." Oh and it's also a Minnesota company. I just love when good things come from so close to home.
Best part the product is truly undetectable no change in flavor or consistency and it comes in a easy to use single serving pouch making it easy to add to your favorite beverage every day, water, juice, energy drink, coffee, tea you name it you can make your must have beverage your favorite dietary fiber supplement.
I would love for you to try Regular Girl and see it works for you. I have a few samples to share if you would like to give it a try for free just email me here.
See more and place an order here.  Use code IMPRESSIONS10 to save 10% on your entire order.
There are more great healthy things to come, I hope you find something beneficial for you and your families health. Look for next week's highlights that include my new favorite snack, safe bug repellent and ways to makes less mess in the kitchen. That and more savings coming next week!
Do you have a favorite healthy product or resource we should know about? If so please share it in the comments below.