Not all olive oil is created equal. Have you ever noticed how a dish can taste better or worse depending on what ingredients you use? A tomato in January just does not taste the same as one in August. Olive oil is very similar and can range greatly in quality and flavors. The three main factors that impact the taste and quality of olive are the type of olive tree, (The Cultivar), the region of where it is grown taking in to account the climate and soil and the time of harvest. The same olive tree grown in the same location produce a different olive oil if harvested early in the season in August/September as the olives are under ripe producing oils that are more green in color, taste slightly bitter or pungent rather than those harvested at the end of the season in November/December which are over ripe and are more mild and buttery.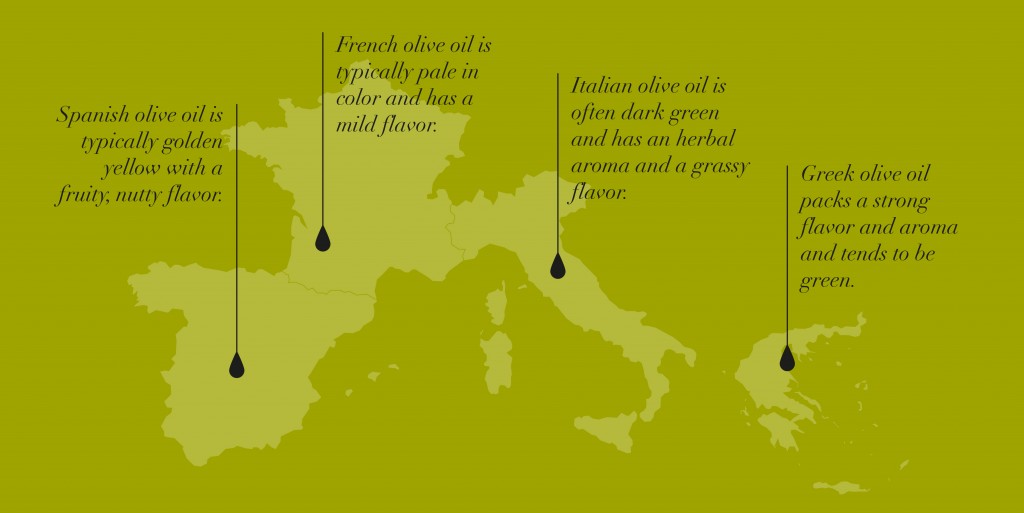 Today I am sampling an Italian olive oil produced by a 200-year-old company that has been managed by seven generations of the Zucchi family.  The Zucchi' family wants you to be confident in choosing your olive oil. You can taste the difference is their quality. They are so passionate about producing and sharing only the finest olive oil that they work with the Flavor Your Life campaign. The European Union, Italian government and the finest olive oil producers of the region join together to support this program. The Flavor Your Life campaign is dedicated to providing the latest in industry news and health information about authentic European extra virgin olive oil. Their goal is to share some of the common misconceptions about olive oil and empower consumers to make educated choices when purchasing olive oil.
Extra virgin olive oil enhances the flavors of your recipes while providing health benefits. It's so versatile it can be used easily in everyday cooking. One of my favorite ways to use olive oil is my twist on Eggplant Parmesan.
For years I did not make Eggplant Parmesan because it took way too long to cut, bread, and individually fry each piece of eggplant. I would stand for what seemed to be hours with my grandmother to make this dish. Yes, it was delicious, but it never seemed to be worth the amount of effort we put in it for what is essentially glorified vegetarian lasagna. It was only when I discovered I could broil the breaded slices of eggplant instead of individually frying them. That made this dish quicker to assemble. This gives you the same great flavor with half the fat and in half of the time. This new way made me thrilled to make this dish again.
I decided to take this dish to another level. Adding elegance to traditional Eggplant Parmesan is easy when you make them in individual servings. Instead of overlaying everything in a pan, I created individual stacks using three crusted pieces of eggplant and layering it with cheese and sauce. Remember the quality of your ingredients come through in the end flavors. I started using the Zucchi olive oil and really enjoy the mild pepperiness it adds subtle uniqueness to the flavor profile.
Here is how to create this restaurant quality dish at home.
Eggplant Parmesan Napoleons
Serves 4
1 medium eggplant
¾ cup breadcrumbs
¾ cup grated Parmesan
1 egg
1/3 cup milk
¾ cup all-purpose flour
1 teaspoon garlic powder
¼ teaspoon salt
Spray or drizzle with olive oil
1 cup Mozzarella cheese
1 1/4 cup good quality marinara sauce
Slice the eggplant into ¼ inch slices keeping the skin on. You will need three shallow bowls to set up a breading station. Combine the Parmesan cheese and breadcrumbs in a shallow bowl. In another shallow bowl whisk together the egg and the milk. In the last shallow bowl combine the flour, garlic powder, and salt.
Taking one slice of eggplant at a time, dip it fully in the flour tapping the eggplant to get rid of the excess, then dip it in the milk and egg mixture, and lastly in the breadcrumb mixture being sure to coat each slice completely. Place the covered eggplant slice on a baking sheet. Repeat this process until the baking sheet is full in a single layer.
Spray or lightly drizzle the slices with olive oil. Place the pan under the broiler for 1-3 minutes but watch carefully so they don't burn. Just when they start to brown on the top flip them over, spraying or drizzling again with olive oil, and brown them on the other side for another 1-3 minutes. Remove and place toasted eggplant slices on a rack to cool.
Repeat this process until all eggplant slices have been breaded and toasted, at which time you are ready to assemble the stacks.
Put a thin layer of red sauce on the bottom of a 9×13-baking pan about ¼ cup. Working with the larger slices first, place the four largest slices on the bottom of a baking dish. Top each slice with a tablespoon of marinara sauce and a tablespoon of mozzarella cheese. Top the cheese with a medium size slice and repeat the layering process, saving the smallest slices for the top layer.
You will have 3-4 layers for each stack depending on how big your final eggplant is. Finish by topping them with mozzarella cheese. Bake at 350 degrees for 25 minutes until hot and cheese is slightly bubbly.
This is a stunning entrée for a garnish. Try drizzling the plate with a good-quality balsamic vinegar or olive oil. Even a little green garnish such as thyme, basil or oregano would look great here as well.
Success Tip: The amount of cheese and sauce between the layers matters. If there is too much sauce the layers will slide apart. Don't worry if this happens; leave it as it is and say it was modeled after the Leaning Tower of Pisa, or simply squish it all back into place. Trust me when I tell you that no one will ever know.
How do you know if you are purchasing a quality olive oil? The label contains a lot of information. Look for the country of origin, lot number and best by date. Olive oils can go rancid easily and are best used within 6 months of opening and 18 months of purchasing. Some companies like Zucchi take it one step further and even offer a QR code to trace your individual bottle. Learn more about olive oil and where it comes from here.
You can also look for the European Union PDO certification (Protected Designation of Origin – also know as DOP in Italian) PDO certified products must be produced, processed and prepared in a specific region using traditional production methods and have the sensorial qualities attributed to that region.
Or look for the PGI (Protected Geographical Indication – also known as IGP in Italian). PGI is less strict and certifies that one stage of the process occurred in a specific region. Third party authorities constantly monitor these certifications.
Looking for more great products and unique recipes? Keep in touch and let me know what some of your favorites are.
See the recipe in condensed form here.
Full Disclosure:
Sometimes I receive sample products to test and share my honest opinions about. I will ONLY promote products that I love and currently use myself. I feature these products as they have made my life simpler or more enjoyable in some way. I share them with you only as a resource to better support you in enjoying a simply delicious happy and healthy life.
All reviews are my own words and my own opinions. I share them as an expert in the field and hope these products work for you and bring as much joy to your life as they have to mine.
I will occasionally link to specific sites or include affiliate links to help you purchase similar or recommend products. Again, I will only feature items I currently use and think will truly benefit you and your family. As always it is my true effort to serve you please contact me if you have questions about this process, products I mention or would like me to consider your product for a feature highlight. I am happy to help.